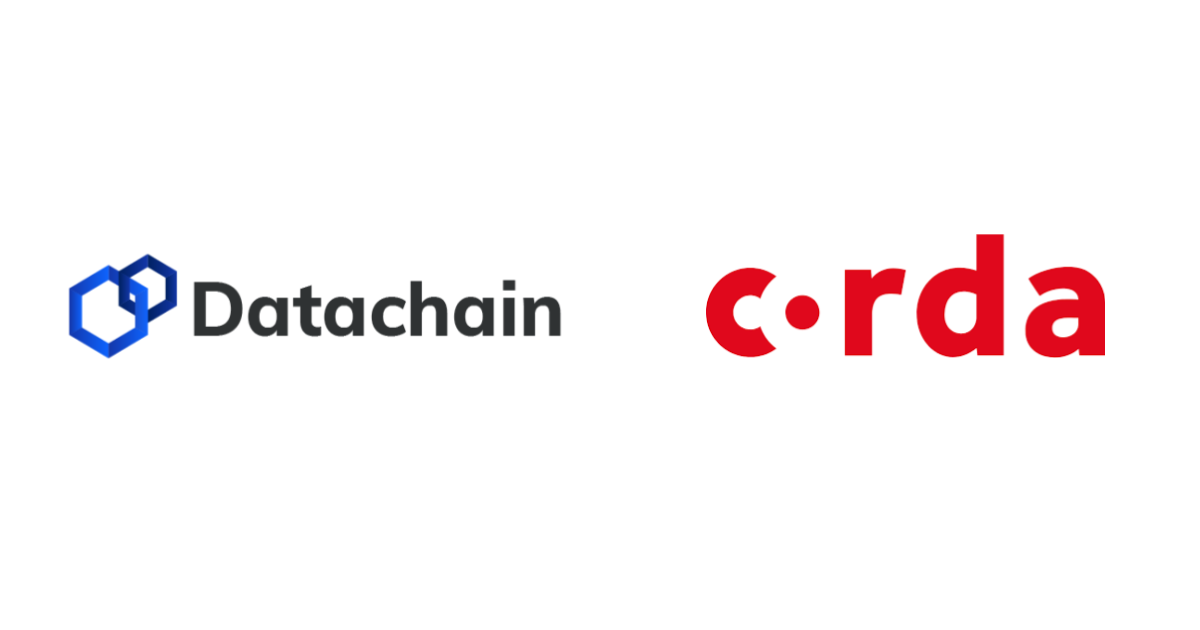 Datachain has been working on research and development for the Hyperledger Lab YUI, which realizes blockchain interoperability, and has provided various solutions and conducted demonstration experiments.
Datachain has been leading the development of Corda-IBC, a module for interoperability with heterogeneous blockchains using IBC(*1) in Corda, as Hyperledger Lab YUI. Based on these achievements, we have been certified as an official development partner of Corda by SBI R3 Japan.
With Corda-IBC, it is possible for blockchains built with Corda to connect different blockchains without relying on the trust of intermediaries. This can be applied to a wide range of projects such as digital currency, STO, NFT, and supply chain traceability. 
---
Certified as Corda Development Partner
Datachain is pleased to announce that we have been certified by SBI R3 Japan as an official development partner for CorDapps.
SBI R3 Japan is a joint venture between SBI Holdings, R3, and Sumitomo Mitsui Financial Group. R3 is the developer of the enterprise blockchain Corda and the commercial version of Corda Enterprise, and its ecosystem includes major financial institutions worldwide.
As a certified Corda development partner, Datachain will provide interoperability solutions to companies building or considering building applications with Corda.
IBC Module for Corda is Now Available
Datachain has been conducting research and development centered on Hyperledger Lab YUI to realize a world where various blockchains and traditional systems can be interoperable.
As a result, a new OSS module for connecting Corda to other blockchain infrastructures using IBC is now available as one of the modules of YUI.
The IBC Module for Corda, or Corda-IBC, enables Corda-based systems to interoperate with other blockchains (e.g., Hyperledger Fabric) in a relay method. With this module, both blockchains can verify each other without relying on the trust of an intermediary.
Corda IBC is currently available under the Apache 2.0 license as part of the Hyperledger Lab YUI.
For more information, please see the links below.
Use Cases
Representative projects of Corda include e-krona, a Swedish CBDC (Central Bank Digital Currency), and Marco Polo, a trade finance platform.
For example, with Corda-IBC, interoperability between a digital currency platform built on Corda and a trade finance platform built on a different blockchain platform can be realized, enabling faster and more secure finance opportunities.
As another example, tokens compliant with ICS-20, which defines the standard for sending tokens in the IBC protocol, can be issued on Corda, and the tokens can be transferred to services built on different blockchain platforms such as Hyperledger Fabric.
Hyperledger Lab YUI
YUI, a Hyperledger Lab led by Datachain, develops IBC Modules to enable IBC interoperability on various blockchain platforms. YUI also supports Hyperledger Fabric and Hyperledger Besu.
For more information about YUI, please see here.
Below are the lists of YUI's committers.
Datachain will continue to realize a world where various blockchains and traditional systems are interoperable.
*1 IBC: Inter-blockchain communication protocol, a specification standard for ensuring interoperability between blockchains, which is being developed by the Interchain Foundation and the Cosmos Project.